Help change the future for
the smallest and most vulnerable among us.
Honor someone you love this Giving Season with a donation to the NFI.
Make a donation and present your loved one with this honor card.
Click and download and deliver either electronically or by hand.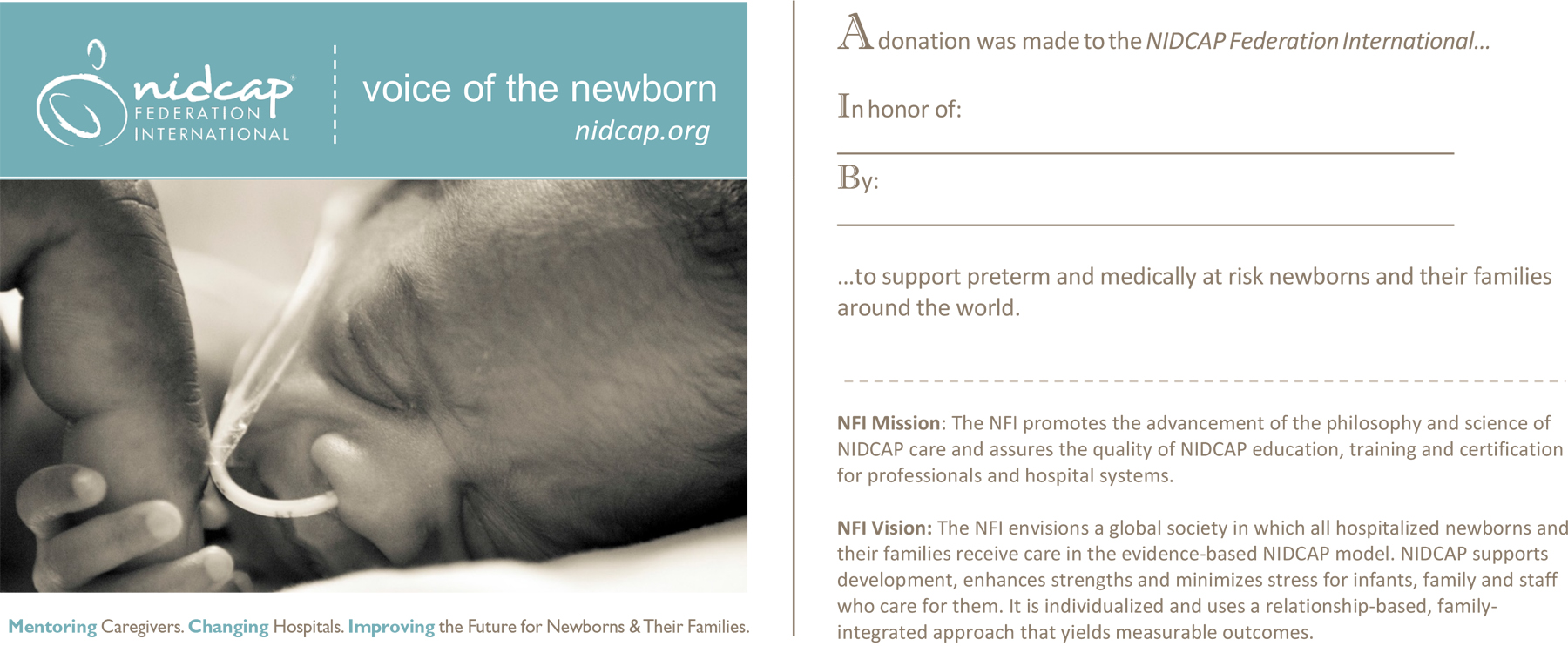 Your generosity will bring the NFI closer to realizing its vision of a global society in which all hospitalized newborns and their families receive care in the evidence-based NIDCAP model. NIDCAP supports development, enhances strengths and minimizes stress for infants, family and staff who care for them. It is individualized and uses a relationship-based, family-integrated approach that yields measurable outcomes.
To help premature infants and ill infants get their healthiest, best start, please consider
making a gift to the NIDCAP Federation International.

Other ways to show support:
 Thank you for your support.