Developmental Observer: The Official Newsletter of the NFI
NIDCAP: One Family's Story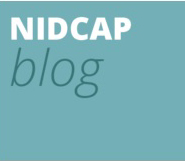 Read the NIDCAP blog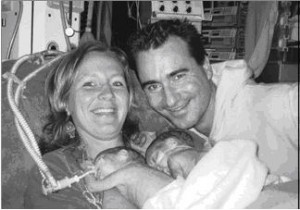 Visit
Our Stories
to read about journeys as told by parents of premature infants.
For more information about NIDCAP care or the NFI 
Contact us
What is NIDCAP?
Newborn Individualized Developmental Care and Assessment Program
When infants are born early or ill, the world may be a shocking place. In the intensive care nursery, they are
exposed to bright lights, cold temperatures, loud sounds, a tangle of tubes and experiences of discomfort and
pain. For the tiny infant, not yet fully developed in the protective space of the womb, everyday conditions may be jarring. More importantly, intense stimuli may interfere with normal development, causing serious health issues later in life. With the NIDCAP approach, we strive to create a supportive, gentle environment for the most fragile infants.
From years of observing infants in the NICU, Dr. Heidelise Als, of Harvard Medical School and Boston Children's Hospital, and her colleagues pioneered a way to read infant behavior so that we may hear their voice and understand them. This practice has taught us what the infant expects for comfort, wellbeing and a sense of security so vital to healthy development. NIDCAP is both a philosophy and practice that informs our unique form of care.

Mentoring Caregivers

Shaping the next generation of care

NIDCAP changed my life entirely. By acknowledging the person in the incubator and learning to understand this tiny shred of humanity, it liberated me from having to know the "right" thing to do. The infant would tell me the right thing by his behavior.
—gretchen Lawhon, Clinical Nurse Scientist

It is my hope as both a pediatrician and a father of a NICU graduate that the NIDCAP approach will become the standard of care for neonatal services throughout the country and the world. The smallest and most fragile members of our communities deserve no less.
—Lee M. Pachter, DO

Changing Hospitals

Leading a campaign for global outreach

I was born three months premature. After suffering a stroke, my parents were terrified. But I was one of the first babies in the NIDCAP pilot program and I was raised to be healthy and thriving. I do not know where I would be without NIDCAP and I hope that it continues to flourish.
—K.A., 19 years old, College Sophomore

NIDCAP helped to change our son Brandon's life. My hope is that every family whose baby must be in a newborn intensive care unit can access this program. We believe it's vital to the development of every child!
—Vicki Bjornson, Mother

Improving the Future for Newborns and their Families

So that all newborns who must be in hospitals, their families and professional caregivers can feel confident and thrive

Optimal long-term development and assurance of comfort guides all of the daily as well as the specialized medical and nursing procedures an infant receives. The collaboration with each infant and the infant's parents as the primary caregivers is the core of NIDCAP.

Learn More

The NIDCAP Federation International assures the quality of all NIDCAP work. As an organization we offer training, consultation and support to hospitals, caregivers and parents for the individualization of intensive care of preterm and ill infants.

Learn more about our mission and program overview, or if you wish, make a donation to support this important effort.

For families of prematurely born infants or medically high-risk infants,
please visit these other pages on our website:

Resources, Directory of Family Organizations, Testimonials, Family Membership Information.