Help Give all Newborns a Voice…
November 27, 2018 is #GivingTuesday

Honor someone you love on #GivingTuesday with a donation to the NFI.
Make a donation and present your loved one with this honor card. Click and download and
deliver either electronically or by hand.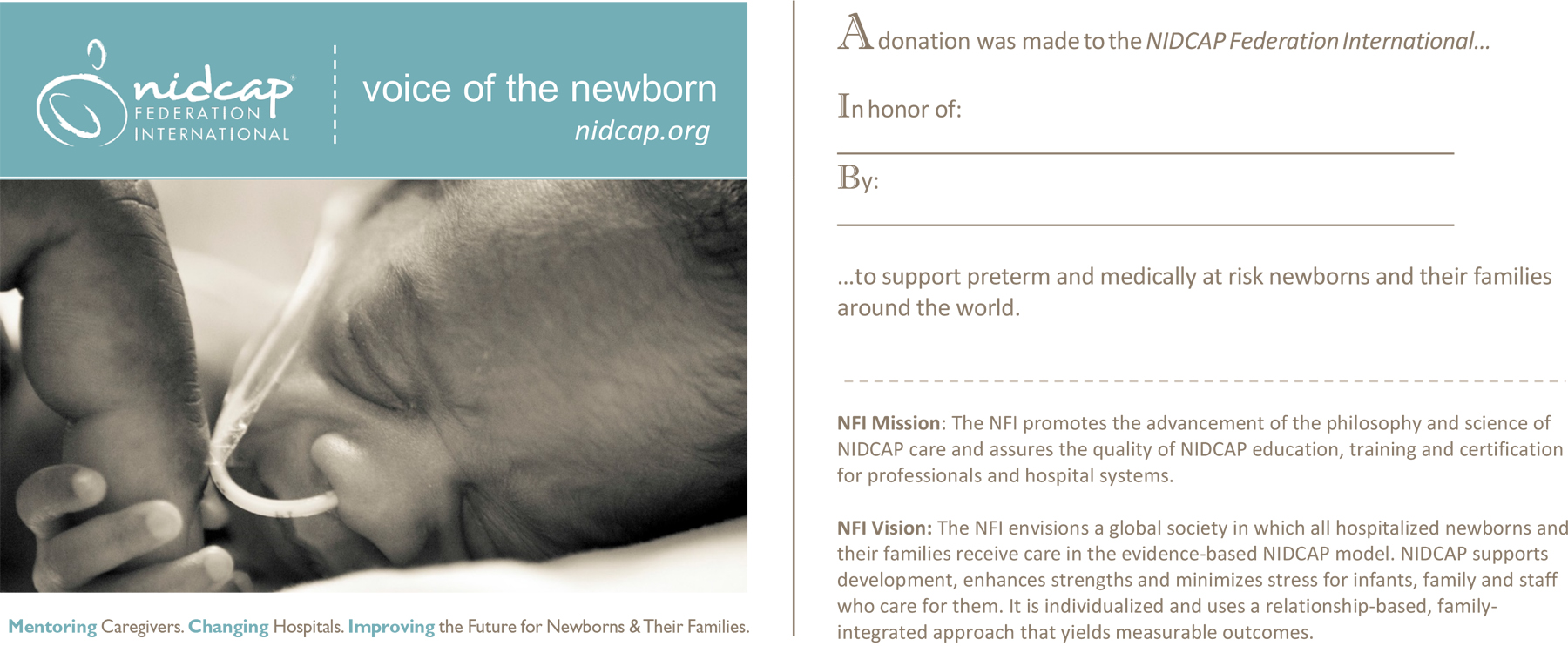 To help these babies get their healthiest, best start, please consider a tax deductible donation to the NIDCAP Federation International, Inc. on #GivingTuesday or any day during this Giving Season.
Your generosity will bring the NFI closer to fulfilling its mission to promote the advancement of the
philosophy and science of NIDCAP care and to assure the quality of NIDCAP education, training and
certification for professionals and hospital systems.
Thank you.

Special Thanks
The NIDCAP Federation International wishes to give thanks to the individuals, families, foundations, and corporations who have provided financial support since our founding in 2001. A special thank you to our current corporate sponsor, Dr. Brown's.
The NFI also wishes to extend heartfelt thanks to the Certified Trainers, Professionals, Training Centers, and NIDCAP Nurseries for working to realize the NFI's vision of a global society in which all hospitalized newborns and their families receive care in the evidence-based NIDCAP model. NIDCAP supports development, enhances strengths and minimizes stress for infants, family and staff who care for them. It is individualized and uses a relationship-based, family-integrated approach that yields measurable outcomes.
Other ways to show support:
In honor of Giving Tuesday please support the NFI with a donation today.
Thank you for your support.