World Prematurity Day 2017
Celebrated internationally on November 17th, World Prematurity Day (WPD) acknowledges the journeys of preterm infants and their families as well as raises awareness of the challenges faced by children born preterm and their families. This is ever so important as the incidence of preterm birth, worldwide, is increasing rapidly.
Here is how the NFI and its NIDCAP Training Centers, Members and Friends are celebrating premature infants and their families…
NFI
In tribute to the families, nursery staff and hospitals that provide sensitive and
nurturing care, the NFI shares its 2017 NFI World Prematurity Day Poster representing
the work of 47 nurseries around the globe.  In addition the NFI offered an informational sheet and a poster template to be used to publicize WPD events.
| | | |
| --- | --- | --- |
| Annual NFI WPD Poster | WPD Information Sheet | WPD NFI-EFCNI Poster |
| | Also available in French. | |
The NFI is pleased to announce that for the third year in a row the Leonard P. Zakim Bunker Hill Bridge in Boston, the birthplace of the NFI and headquarters to the National NIDCAP Training Center, will be illuminated in purple. In addition this year, Boston City Hall and the Kenneth F. Burns Memorial Bridge of Worcester/Shrewsbury will also be lit in purple to mark World Prematurity day.
| | |
| --- | --- |
| The Zakim Bridge, Boston, MA | The Burns Bridge, Worcester/Shrewsbury, MA |
| | |
| | |
| | |
| | |
National NIDCAP Training Center
The National NIDCAP Training Center, Boston, MA is pleased to announce that Boston Children's Hospital has several events planned for World Prematurity Day:
A Wear Purple on World Prematurity Day campaign
Facebook, Twitter, and website posts featuring NIDCAP work
Purple Lemonade being served in the cafeteria
Purple lighting of the trees at the front entrance
Carolina NIDCAP Training Center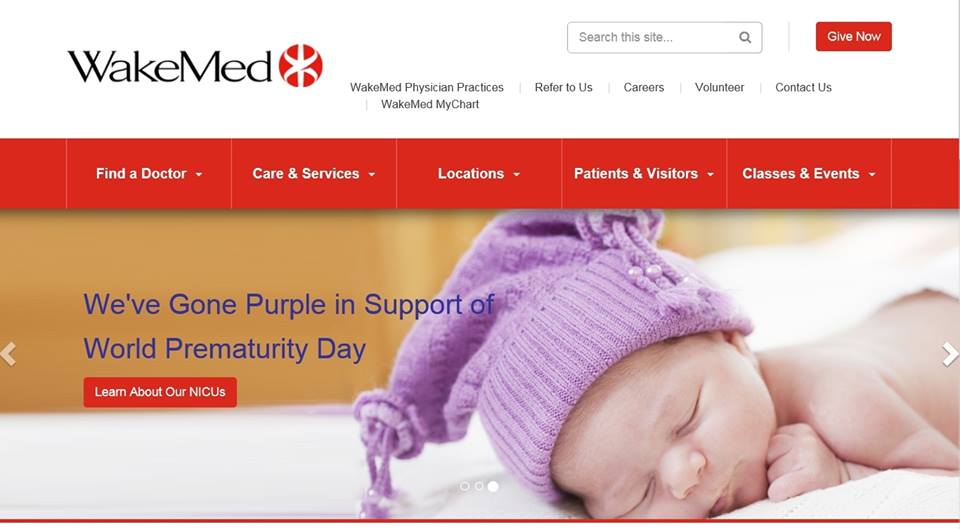 NIDCAP Cincinnati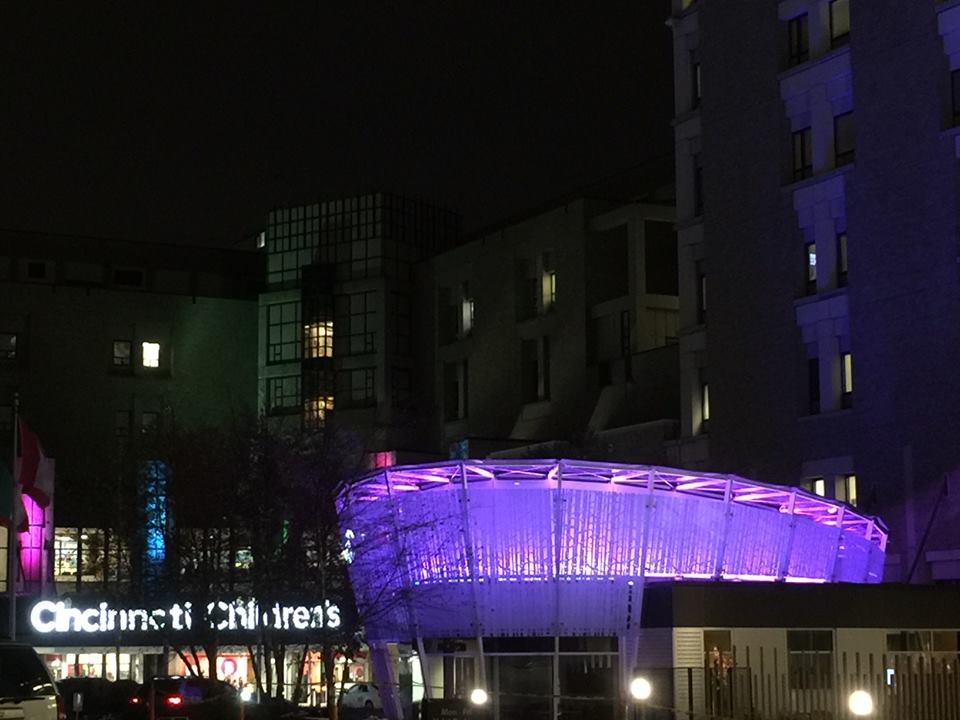 Sophia NIDCAP Training Center
NFI Family Advisory Council Members report:
Launch of First Center in Bulgaria for Premature Babies that offers access to multidisciplinary therapies
First ever NICU Reunion in Miami Florida
Morgan Leary Vaughan Fund will host their annual "An Affair to RememBeer" in Connecticut to raise funds for research to prevent NEC
The Irish Neonatal Health Alliance will mark the day with: National Neonatal Symposium focusing on the topic of Discharge Planning from the NICU; Launching a Patient Brochure on Discharge and Life post the NICU; participating in the Purple Illumination of landmarks in Ireland; Delivering Hampers and Family Care Packages to the NICUS for the babies, their families and the staff.
Iran
Many different cities of Iran celebrated World Premature Day: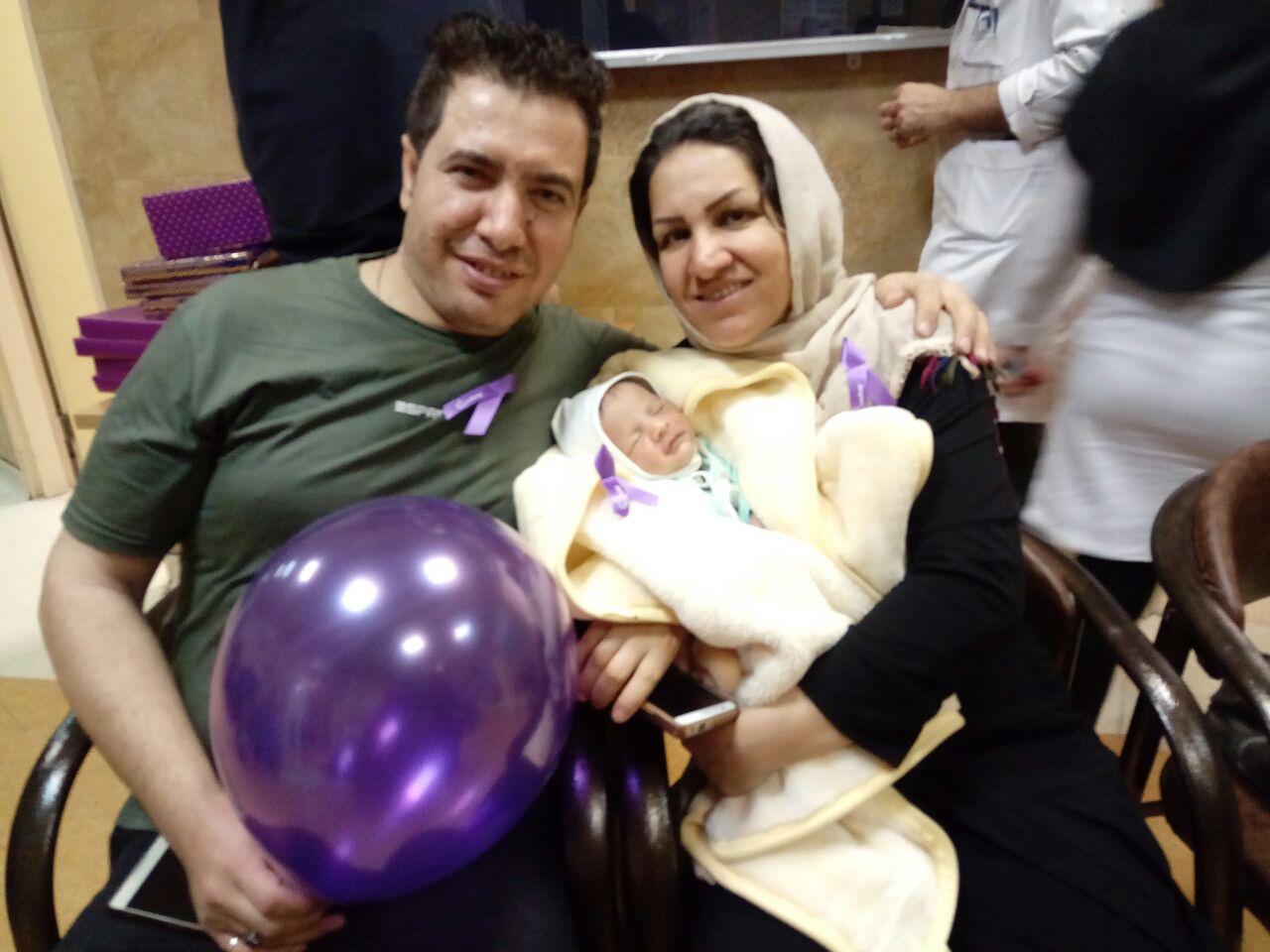 Portugal
The Algarve Region
| | |
| --- | --- |
| The Faro Hospital, Portimão Hospital and Nascer Prematuro, a parent association joined together in this year celebrations. They called for action for some local organizations as the Faro city hall. During the week the city market was illuminated in purple and had a small exhibition to draw attention and awareness to premature infants.In Faro hospital there was an exhibition with photos and stories from parents of premature babies about their experiences. On the 17th the Nascer Prematuro organized a Baby-Wearing training for parents in the Faro Neonatal Unit and gave purple caps to all premature babies in the hospital at the time. They also had a gathering of all participants, the City Hall, the Hospital Administration Council, the president of Nascer Prematuro, parents and professionals with a great talk about education and raising children who were premature. The celebrations closed with a meeting between parents, children and professionals. There were lots of activities for children, such as magicians, face painting, balloons and dance — Zumba for kids.These are the activities that we developed this year and we are very pleased to share them with you all. | |
| | |
Saudi Arabia
King Salman Hospital, Riyadh


Send us photos of how you, your nursery or your city/town celebrated WPD and helped to raise awareness of the prevalence of prematurity.  We will post your images on our website. Send to: shareyourstory@nidcap.org
Also…
Like Us, Share and Comment on our Facebook page
Follow us on Twitter and retweet our tweets
Follow our posts on Pinterest
Connect with colleagues on LinkedIn
Watch and share our informational videos You Tube
The NFI envisions a global society in which all hospitalized newborns and their families receive care and assessment in the evidence based NIDCAP model, which supports development, minimizes stress, is individualized and uses a relationship-based, family-integrated approach.
Happy World Prematurity Day