World Prematurity Day — November 17, 2018
Celebrated internationally on November 17th, World Prematurity Day (WPD) acknowledges the journeys of preterm infants and their families as well as raises awareness of the challenges faced by children born preterm and their families. This is ever so important as the incidence of preterm birth, worldwide, is increasing rapidly. According to the World Health Organization (WHO), every year an estimated 15 million infants worldwide are born preterm (over 3 weeks early). Sadly, the complications of preterm birth are among the leading causes of death in children under five. All infants born preterm require immediate and significant medical care posing unexpected challenges — emotional and financial — to their parents and family system.
Here is how the NFI and its NIDCAP Training Centers, Members and Friends are celebrating premature infants and their families…
NFI
In tribute to the families, nursery staff and hospitals that provide sensitive and
nurturing care, the NFI shares its 2018 NFI World Prematurity Day Poster representing
the work of 47 nurseries around the globe.  In addition the NFI offered an informational sheet and a poster template to be used to publicize WPD events.
| | | |
| --- | --- | --- |
| Annual NFI WPD Poster | WPD Information Sheet | WPD NFI-EFCNI Poster |
| | | |
For the fourth year in a row the Leonard P. Zakim Bunker Hill Bridge in Boston, the birthplace of the NFI and headquarters to the National NIDCAP Training Center, was illuminated in purple. For the second year in a row, the Kenneth F. Burns Memorial Bridge of Worcester/Shrewsbury was lit in purple to mark World Prematurity day.
| | | |
| --- | --- | --- |
| | | |
|  The Zakim Bridge, Boston, MA |  The Burns Bridge, Worcester/Shrewsbury, MA | |
| | | |
Carolina NIDCAP Training Center
For several years in a row, WakeMed, home of the Carolina NIDCAP Training Center has turned their website purple…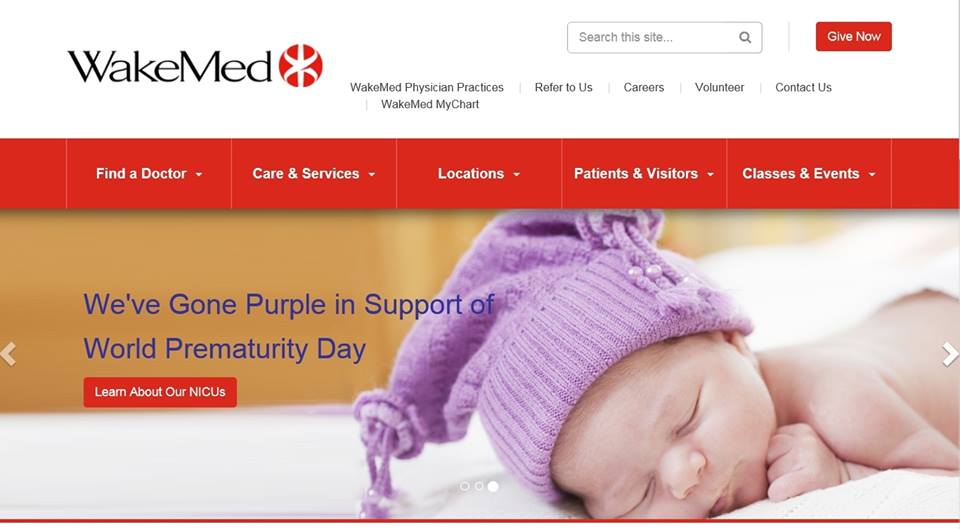 Iran
Several different hospitals in Iran celebrated World Prematurity Day…
Saudi Arabia
Several different hospitals across Saudi Arabia participated in World Prematurity Day…
Other Ways You Can Raise Awareness and Support Newborns and their Families
to Receive NIDCAP in Intensive Care Nurseries Around the World
The NFI envisions a global society in which all hospitalized newborns and their families receive care in the evidence-based NIDCAP model. NIDCAP supports development, enhances strengths and minimizes stress for infants, family and staff who care for them. It is individualized and uses a relationship-based, family-integrated approach that yields measurable outcomes.