We believe NIDCAP helped to change the course of our son Brandon's life. My hope is that every family whose baby must be in a newborn intensive care unit can access this program–we believe it's vital to the development of every child!!
Vicki Bjornson, Parent
Your donation will further the NFI's worldwide outreach, education, and certification of health care professionals and newborn intensive care nurseries in this approach to developmental care.
Please watch the following short video to hear the story of how NIDCAP makes a difference…
NIDCAP: One Family's Story
Please support our effort to ensure healthier, more productive, and happier lives for prematurely born infants and their families.
Make your tax-deductible donation today.
Donations may be made on-line using PayPal or by check or money order.
To donate, please click here to complete your on-line donation form.
OR
To donate by mail, please make check or money orders payable to NIDCAP Federation International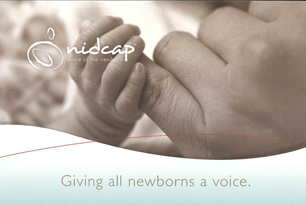 and send together with a completed paper donation form to:
NIDCAP Federation International, Inc.
P.O. Box 3303
Woburn, MA 01888
USA
 Thank you for your support!