The NIDCAP Federation International is pleased to announce the second presentation in the NFI Webinar Series:

Preterm Children Growing Up: Thinking and Learning
Date: Monday, 12 July 2021
Time: 2:00 PM Eastern Time (2:00PM-2:40PM: Presentation; 2:40PM-3:00PM: Question & Answer Session)
Speaker: Jane Holmes Bernstein, PhD
Registration is required. Please register here for this webinar:
Course Description and Target Audience: 
Children born prematurely may experience learning and education differently than their term born peers. This webinar will explore how the child's differential regulatory capacities and the structure of the educational system influences the schooling experience in childhood.  This introductory level educational activity will be of interest to psychologist/mental health, physician, nursing and therapy staff working in NICU's and Pediatric settings, professionals working in early intervention systems and psychologists, social workers, therapy staff and teachers in school settings as well as families of children born prematurely.
Cost:  $20.00
This webinar aims to assure the following outcomes: ​
1. Explain the fundamental role of regulatory capacities in human behavior
2. Distinguish between learning-to-learn skills and acquiring knowledge and procedures
3. List the implications of the difference between education and schooling
4. Describe the experience of the preterm-child-growing-up and of parents/educators in the context of the foregoing
Speaker:
Jane Holmes Bernstein, PhD, is a staff neuropsychologist at Boston Children's Hospital and an Associate Professor of Psychology at Harvard Medical School, Boston, Massachusetts. Dr. Bernstein has helped to develop, apply and teach a "whole-child" assessment model for the behavioral observation of children with learning and behavioral disorders. She is the co-editor of the popular book, Mind, Brain and Education in Reading Disorders. Dr. Bernstein is a Professional Member of the NFI and a research collaborator of Dr. Heidelise Als and Dr. Gloria McAnulty in the Neurobehavioral Infant and Child Studies laboratory at Boston Children's Hospital. She has a special interest and expertise in behavioral regulation issues and executive function and has published on learning issues of children born preterm and with intrauterine growth restriction.
Continuing Education Credits (CEUs) RNs provided by Therapeutic Media: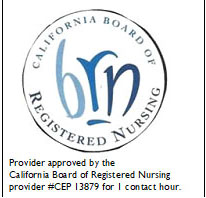 Course Completion Requirement: Attend the webinar and complete an evaluation.
Cancellation Policy: Full refund up to July 2, 2021, 11:59PM ET. A 50% refund will be granted from July 3, 12:00AM ET to July 9, 11:59PM ET; 72 hours or less no refund. The NIDCAP Federation International, Inc. reserves the right to cancel the event, in which case, a full refund will be issued.
For more information, contact nficonference@nidcap.org